The York Water company (YORW) is America's oldest continually operating investor-owned water utility. Serving an area of Pennsylvania approximately 40 miles north of Baltimore, MD, their region of service has an approximate population of 201,000 people. York provides water to more than 160,000 customers through 66,000 service connections. They provide water and wastewater services to residential customers (65% of their business), commercial and industrial customers (28%), and various other entities (7%). While utilities like York do not have the sizzle and sex appeal of high flying tech names like Netflix (NFLX), Tesla (TSLA) or Apple (AAPL), they can often be reliable investments in terms of both earnings and dividend growth. York is such a case. This historic company has many characteristics that should make it a good investment for years to come.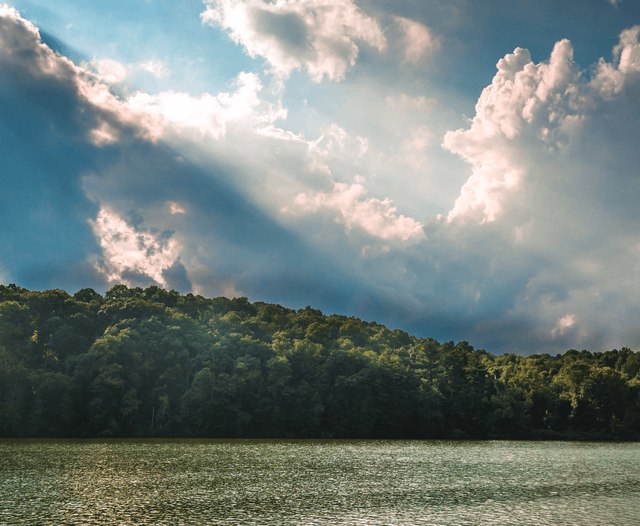 (Lake Williams Reservoir. Source YorkWater.com)
Finances
First and foremost, the York Water Company has consistent fundamentals that show regular growth in key metrics. Since 2010, total revenue and net profits have grown year over year in all years except one. The annual dividend has increased for 22 years straight. While the yield is only moderate at 1.67% (based on the $43.66 share price at the time of writing), the fact that it has been paid for 200 years uninterrupted, and has been raised for more than two decades provides investor confidence that the income is reliable and should continue to grow over times.
Revenue

(Millions)

Net Profit

(Millions)

Return On Equity

(%)

Dividend

(Per share)

Shares Outstanding

(Millions)

2010

39
8.9
9.8
.52
12.69

2011

40.5
9.1
9.5
.53
12.79
2012
41.4
9.3
9.3
.54
12.92
2013
42.4
9.7
9.3
.55
12.98
2014
45.9
11.5
11.0
.57
12.83
2015
47.1
12.5
11.5
.60
12.81
2016
47.6
11.8
10.4
.63
12.85
2017
48.6
13.0
10.9
.65
12.87

2018

48.4
13.4
10.6
.67
12.94
2019
51.6
14.4
10.7
.70
13.02
Source (Valueline)
As you can see from the numbers in the table above, from 2010-2019, the total revenue increased by 32.3%. In that time, revenue rose each year except for between 2017 and 2018. Net Profits also increased 61.7% in that same period, only having one year-over-year decline between 2015 and 2016. Dividends have risen each and every year for a total increase of 34.6% during this time. (38.4% based on 2020 announced dividend of $0.7208 per share.)
The company's return on equity has averaged 10.3% in the past 10 years. This is a respectable number, and shows management has done a good job of investing earnings to drive shareholder value. While 10.3% is below the higher values that can be seen in more growth oriented names (which can often be 15-20% or higher), it is a solid return for a company presenting stable earnings growth and dividend growth in the way that York Water Company does.
With 13.0 million shares outstanding (as of their last report), the number of shares has only fluctuated around 2.5% during the last 10 years. While management has made…


Read more:: York Water Company: A Consistent Performer For Your Portfolio (NASDAQ:YORW)